PVC Hexagonal Wire Netting
We manufacturer galvanized hexagonal wire netting using the mild steel wire with a minimum tensile strength of 35kg/m2.The wire can be galvanized to a maximum of 600 g/mm2, giving good rust-preventing and anti-oxidizing properties and prolonging the service life of the netting.

Rock PVC coated hexagonal fencing outer coating of polyvinyl chloride polymer over the galvanized wire. This provides an extra layer of protection against corrosion. The polymer can be colored in various shades of green and black to blend naturally into the surrounding environment. Those products are widely used for building, oil industry ,farm, transportation , garden fencing and food processing ,ect . Different galvanized thickness , wire dianmeters ,mesh length and mesh width are available upon request.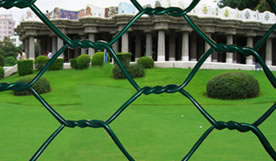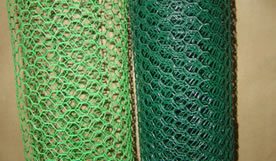 Gabion Basket
Wire Mesh Products