We supply c rings and the pneumatic gun / tool for Spain, USA and other countries. C Ring Clips are available in finishes of Galfan, Galva and Inox (SS). The wire rings, also known as hog rings, can be used instead of lacing wire.
Material: High tensile / strength wire
Main types:
Galvanized C rings, sharp pointed, blunt pointed
Stainless steel c rings, sharp point or blunt point design
Galfan ( ( Aluminum Zinc Coated) coated steel rings, blunt or sharp point
Besides c rings, other hog rings like D or U staples are also supplied.
Hot Dip Galvanized Hog Rings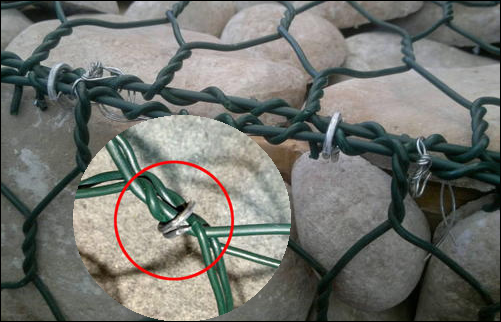 Description: Hog wire rings galvanised, size 3/4"
App: Sharp point c ring for the gabion baskets and rockfall netting fixing
Galfan C Clips, supplied with manual tools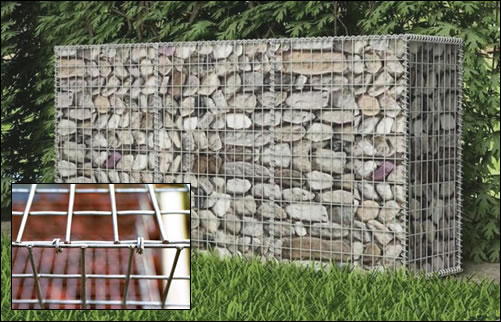 Gabiony clipping C rings, Description: 1/2 inch, for USA market
App: Welded gabion boxes.

Stainless Steel Hog Rings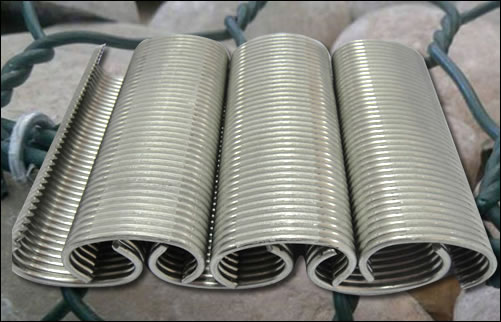 Description: C type, 3mm wire diameter, with a tensile strength 170 kg/mm2.
Using C Rings Properly
Lacing can be made by using the manual tools / guns.

Using Tips
Zinc plated bracing zipper / clips in the clasp of the Gabion wires:
Gabion Dimension
Depth of bracing wire from bottom of gabion
Horizontal distance between bracing (meters)
Length width depth
m m m
1st brace 2nd brace
2.00, 1.00, 1.00
0.35, 0.70
0.40, 0.80, 1.20, 1.60